A Gift Everyone Will Love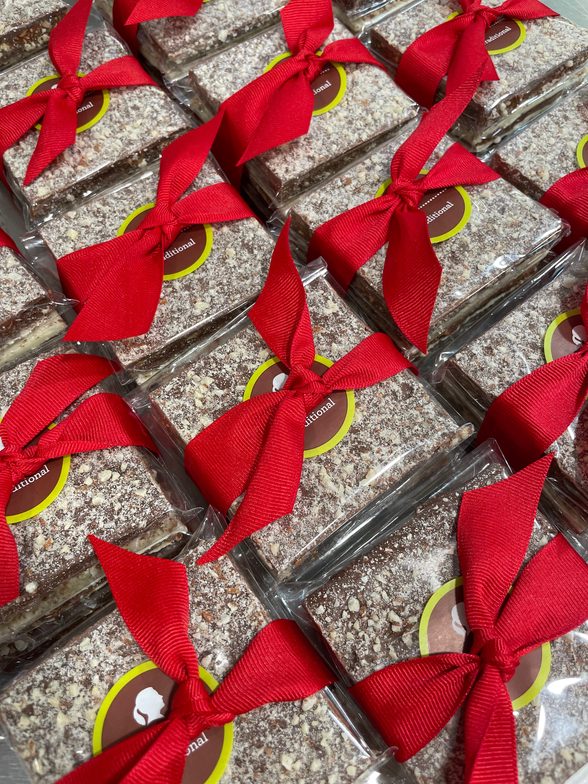 Early Bird Holiday Savings!
Secure Your Holiday Order Today! No Gift is Too Small, No Volume Too Large – Effortless Corporate Gifting at Your Fingertips!

Now thru Aug 31st, 2023 enjoy sweet savings, up to 20% off entire order. (excluding shipping /deliveries & sales tax)  
A sweet reminder that all gifts come with a customizable note card, including a message of choice and your company logo.
Pre-order your holiday gifts on the double & you will be guaranteed your shipping date of choice on our holiday calendar!
 
 * Early Bird Discount valid ONLY until - August 31st, 2023*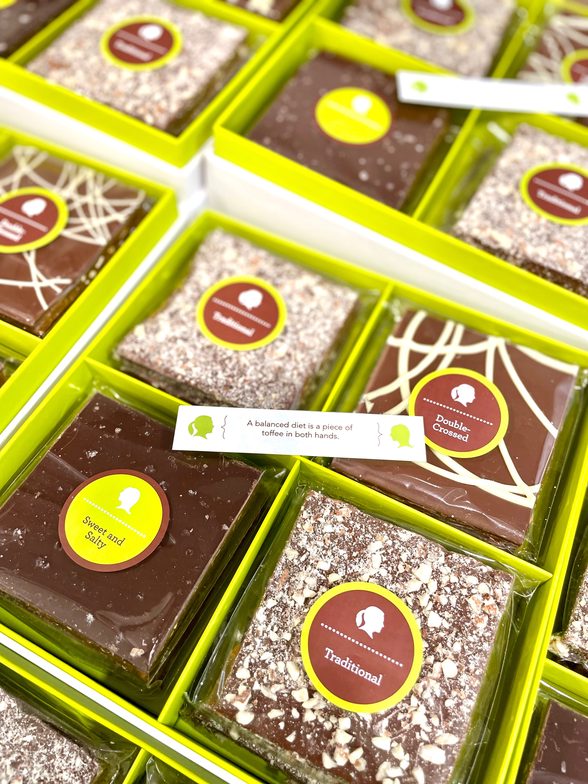 Goody Gift Boxes
Wrapped to perfection. Easy as 1,2...yum! Goody boxes contain individually wrapped Toffee squares (approx. 3"x 3"). Pick from our 8-piece, 12-piece, or 16-piece goody gift box. For a larger gift option, choose from our 24-piece goody gift stack or 32-piece goody gift tower. Each goody gift box is complete with handcrafted Traditional, White Chocolate Traditional, Double Crossed, and Sweet & Salty toffee squares. Sweetly sealed with your choice of our signature goody green ribbon, festive red ribbon or rich chocolate brown ribbon.  
 
*add a custom message and company logo to your note card*
 
8-piece to 32-piece gifts starting at $42.00
All the "Goody" info!
10% discount on orders of 100-199 items purchased
20% discount on orders of 200+ items purchased
(shipping/taxes not included in discount)

To honor each of these discounts we ask for a 50% deposit paid by August 31, 2023. 

All customization; logos, card message, & shipping addresses must be received by Oct 16, 2023.

For more info, a quote or to place an order please email info@goodytwos.com, call 918-637-6422, or fill out the Contact Us form below.